Years Experience In Animal Welfare
Community and Shelter Assessments completed
Dollars in grant funding secured
Tens of thousands of Lives Saved
Services Provided
proposals are designed for each individual client

About Dr. Sara Pizano
Dr. Pizano created Team Shelter USA, LLC in August of 2017
and offers a wide scope of services to help shelters of all types and sizes realize their full potential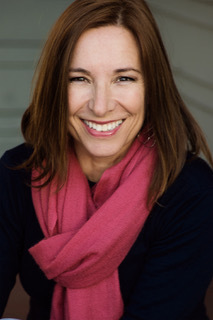 Education
Dr. Sara Pizano is a 1986 graduate of SUNY Oswego in Oswego, New York (BS), a 1988 graduate of Columbia University in New York, New York (MS) and a 1994 graduate of the Cornell University College of Veterinary Medicine in Ithaca, New York (DVM).
Work Experience
Dr. Pizano began her career as a clinic assistant at the Animal Medical Center in New York City in 1987 and returned following veterinary school to complete a rotating internship in 1995. She was then recruited to North Shore Animal League in Port Washington, New York where she enjoyed working in a full-service specialty hospital dedicated exclusively to the shelter animals.
Testimonials

When everything was falling apart I found inspiration from two amazing women in animal welfare, Dr. Pizano and Cameron Moore.  They were always there to support me, to answer my questions, to tell me to quit crying and get back inside to save lives!  It's only right that I pass that type of support along to others in this industry as well.  If these changes can be made in "my town", they can work for you too.

I had the privilege of working with Dr. Pizano on multiple shelter assessments in the state of Georgia. At each shelter, I was astounded by her diplomacy and admired her ability to alter her communication style based on the needs of the conversation. Her knowledge and experience with shelter operations combined with her people skills make her the ideal person to manage and lead change at any animal shelter or non profit. The shelters where she has worked in Georgia have seen dramatic changes to both their save rate (up to 64 percentage points in one case), community support and staff morale. I look forward to continuing to work with her to impact change in Georgia and nation wide.

In full disclosure, we're still a little teary that you're gone. Truly. I simply can't say what a fabulous week we had and how over the moon we are about what lies ahead. Thank you for fighting for Knoxville and remaining convicted to come visit and help get us on that fast track to success.

Yes, they did our assessment in late 2015 and it was quite an eye-opening experience and was critical to our success in attaining no-kill status. It's a cliché' but, you don't know what you don't know. Dr. Pizano is very knowledgeable and her insight was invaluable.

Thank you so much for sharing all the data and information you did during the assessment trip to Young Williams Animal Care! It was a wonderful opportunity to see how you perform not only the assessment piece but the communication and messaging with each different "change" entity involved.