Team Shelter USA is a National, full-service animal welfare consulting firm helping funders, organizations and municipal leaders implement proven life-saving Best Practices.
Services Provided
proposals are designed for each individual client

Years Experience In Animal Welfare
Community and Shelter Assessments completed
Dollars in grant funding secured
Tens of thousands of Lives Saved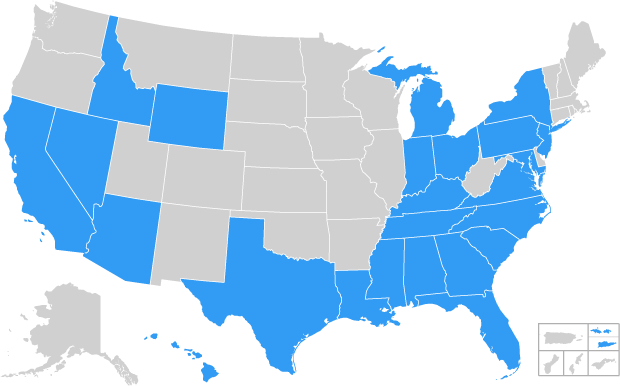 Over 115 Community and Shelter Consults
29 states and U.S. territories since 2013
Rural, urban, large, small, high/low poverty rates
Only difference: latitude and longitude
Challenges and solutions are universal!
About Dr. Sara Pizano
Dr. Pizano created Team Shelter USA, LLC in August of 2017
and offers a wide scope of services to help shelters of all types and sizes realize their full potential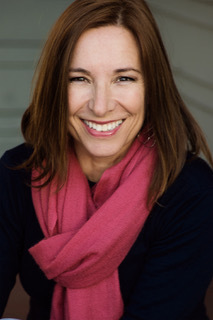 Education
Dr. Sara Pizano is a 1986 graduate of SUNY Oswego in Oswego, New York (BS), a 1988 graduate of Columbia University in New York, New York (MS) and a 1994 graduate of the Cornell University College of Veterinary Medicine in Ithaca, New York (DVM).
Work Experience
Dr. Pizano began her career as a clinic assistant at the Animal Medical Center in New York City in 1987 and returned following veterinary school to complete a rotating internship in 1995. She was then recruited to North Shore Animal League in Port Washington, New York where she enjoyed working in a full-service specialty hospital dedicated exclusively to the shelter animals.
Between 1998 and 2003, Dr. Pizano served as the Director of Veterinary Services at the Humane Society of Broward County in Fort Lauderdale, Florida, a private shelter handling over 28,000 animals a year. With a staff of 18 in her department, Dr. Pizano oversaw the surgery and medical services for the shelter animals, provided ongoing training for staff and volunteers and established a collaborative with local veterinarians.
In 2005, Dr. Pizano was appointed the Director of Miami-Dade Animal Services in Miami, Florida, a public shelter with an intake of 35,000+ animals a year. Among her many accomplishments at Animal Services, Dr. Pizano implemented Standard Operating Procedures, introduced pain medications, increased adoptions by over 178%, broke life-saving records, created volunteer and rescue programs, procured temperature controlled humane enforcement vehicles and spearheaded the entire re-write of Chapter 5 of the Miami-Dade County Code pertaining to animals.
Under Dr. Pizano's leadership, hundreds of thousands of dollars in grant funding was secured for spay/neuter and other progressive programs and Miami-Dade Animal Services was selected as the 10th ASPCA Partner Community in the country. She was also instrumental in securing a building to retrofit and part of the design team that resulted in an award-winning state of the art 70,000 square foot shelter.
Dr. Pizano joined Target Zero in 2013 and was instrumental in creating and developing a holistic model to transform high euthanasia public shelters and end euthanasia as population control. As Program Director, Dr. Pizano completed community and shelter assessments around the country by introducing a step-by-step approach to implement Best Practices that resulted in drastic increases in save rate percentages, productive decreases in shelter intake, the creation of effective program design and responsible public policy. In a survey of 18 of the organizations, euthanasia of dogs and cats decreased by 47,149 the first year after the assessment when compared to the year prior.
Dr. Pizano created Team Shelter USA, LLC in August of 2017 in an effort to offer a wider scope of services to help shelters of all types and sizes, regardless of their challenges and resources. Her goal is for all animal welfare organizations to implement proven life-saving Best Practices that ultimately provide sustainable resolution for issues long believed to be unsolvable with an emphasis on Safety Net programs to keep pets out of the shelter in the first place.
The wide scope of services provided by Team Shelter USA, LLC includes holistic shelter and community assessments, enhancing non-profit and municipal collaborative efforts, cost effective and life-saving programs, aligning public policy with animal welfare Best Practices, creating efficient field services, proactive community programs reducing the need to shelter pets, effective population management, humane housing, shelter design and enrichment for shelter pets.
Dr. Pizano is considered a leading expert in shelter reform with unprecedented results. As an accomplished public speaker and influencer, in particular with municipal leaders, she is a positive force helping organizations by creating cost effective programs and eliminating waste so they reach their full potential. Dr. Pizano has done over 115 assessments and is the author of The Best Practice Playbook for Animal Shelters available on Amazon in hard copy and on Amazon, Apple and Kobu in e-book form. She is currently over the assessment and mentorship program at Maddie's Shelter Medicine, University of Florida, and a courtesy faculty member, part of the Million Cat Challenge, has been an advisor to the Humane Animal Support Services initiative, and is a key collaboration partner in the Maddie's® Million Pet Challenge.
Dr. Pizano is a trainer for the national Open Door Veterinary Collective mentorship program that creates profitable clinics whether they are operated by a private clinic, a public entity or a non-profit organization, and marries services with access to care. To learn more about Open Door Veterinary Collective click here: opendoorconsults.com.
Miami-Dade County Manager's Award of Excellence
Consultant, ASPCA Mission Orange
South Florida Veterinary Medical Foundation, Community Partnership Award
ASPCA Partner Community
Florida Animal Control Association Agency of the Year
Florida Animal Control Association Honorable Mention for Outstanding Achievement
Broward County Veterinary Medical Association
Companion Animal Advisory Council, Humane Society of the United States
Florida Animal Control Association
Task Force to create Shelter Medicine Specialty recognized by the American Board of Veterinary Practitioners
Advisor, Best Friends Animal Society
Advisor, Million Cat Challenge
Courtesy Faculty Member, University of Florida
Advisor, Humane Animal Support Services
Board member, Hammer and Heart
EXPO, Humane Society of the United States
Tourism Board, Puerto Rico
University of Florida, Maddie's Fund Shelter Medicine Program, lecturer
University of Florida, Maddie's Fund Shelter Medicine Program, state conference
University of Georgia, Shelter Medicine Club
Cornell University, Shelter Medicine Club
British Columbia SPCA annual conference
Maddie's Fund Webinars
Best Friends Animal Society annual conference
Podcast Guest: Pet World with Steve Dale, Blunt Dissection with Dr. Dave Nicol, Fear Free Community Cats with Stacy LeBaron, Doobert with Chris Roy, Kuranda with Molly Harding
Blue Grass Area District Development, Kentucky, Board of Directors meeting
American Veterinary Board of Practitioners, 23rd Annual Symposium
Kentucky Animal Control Association
Variety of national webinars with sponsors that included Maddie's Fund, Virox Technologies, Fear Free, Royal Canin and Million Cat Challenge
FOUR PAWS International
Community Cats online conference
The Dog Connection Show
Cal Animals online conference
Hubb City Animal Project online conference